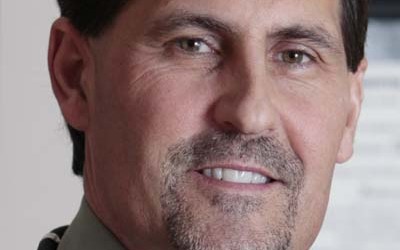 Kurt N. Woeller, D.O.
Kurt N. Woeller, D.O., has been an autism biomedical specialist and integrative medicine physician since the late 1990's. He is an author, lecturer, and clinical practitioner offering specialized assessments for individuals with complex medical conditions like autism, mental health disorders, chronic fatigue syndrome, autoimmune conditions such as rheumatoid arthritis and inflammatory bowel disease, as well as neurological diseases such as multiple sclerosis.
Dr. Woeller serves as a lab consultant for Great Plains and BioHealth Laboratories – two laboratory companies offering specialized testing for individuals with complex medical conditions. Dr. Woeller has lectured internationally and throughout the United States regarding the benefits of biomedical therapies for autism, as well as maintaining an extensive educational resource for parents with special needs children on his membership website at AutismActionPlan.com. He also provides free video blogs for autism intervention at AutismRecoveryTreatment.com and FREE monthly webinars on various health topics hosted at Great Plains Laboratory (webinars).
To learn more about Dr. Kurt Woeller, including speaking engagements, extensive bio, and other information please visit his personal website at Dr Woeller.com.
Dr. Woeller Consultation Options
Option One: In-Person Consults (Becoming a Patient of Record)
This option is preferred by many who want more personalized care from Dr. Woeller. This involves coming to see Dr. Woeller in-person through one of his consulting locations (when available), then continuing regular follow-ups via phone and/or internet video consultations. Repeat in-person consults should once yearly if possible. Dr. Woeller sees patients in California and Oregon at various times throughout the year. In-person consults may be billable to insurance companies.
Option Two: Phone and/or Internet Video Health Consulting
Dr. Woeller consults with people around the world through phone and/or internet video communication services. This allows for families and individuals who live great distances away and/or who cannot travel because of physical disabilities or family challenges to receive Dr. Woeller's guidance and clinical expertise. Via this option, Dr. Woeller can provide lab testing suggestions and reviews, as well as health program development suggestions including supplement and medication protocol examples. Prescription medication cannot be provided without an in-person consult first (see Option One), but Dr. Woeller can provide direct guidance, and share information through collaboration with your or your child's doctor.
Option Three: Lab Ordering, Lab Review, and Guidance by Dr. Woeller
This option is popular with individuals who cannot travel, have limited resources, or are just seeking additional health information or assistance for themselves or their child. Through this program, there are a few options:
1. Order labs for yourself or your child through various online websites such as Lab Tests Plus.com (providing access to a myriad of saliva, stool, urine, and finger prick integrative health tests from companies like Great Plains Laboratory, Doctors Data, BioHealth, etc.) and/or blood testing from Direct Labs.com or others. You can search these websites for what you want and order the test kits on your own. These test results are then shared with Dr. Woeller who can provide a written analysis and suggestions regarding supplements, medications (when appropriate), etc.
NOTE: If ordering through Lab Tests Plus the results will come to our office location and then shared with Dr. Woeller. Other labs you may order online, i.e. Direct Labs can be reviewed as well by Dr. Woeller by purchasing a 'Review Only' option – HERE.
2. If you are a parent of a special needs child, or an adult who wants to interact and ask questions of Dr. Woeller directly, you can join his membership question and answer website called Autism Action Plan – www.autismactionplan.com. Here, you have access to protocol examples, videos, articles and more, including a Member Forum for posting questions for Dr. Woeller. There is even a section for Private Messaging to him as well if you prefer.
Dr. Woeller answers questions through this website on a daily basis and is even available on weekend, evenings, and holidays. An additional benefit for members of Autism Action Plan is discounted rates for personal consults with Dr. Woeller, either in-person (option one) or through phone/internet (option two).
For more information about these consult options with Dr. Woeller, please contact Leigh – HERE
 Dr. Woeller is the author of these great eBooks:
The Amazing Benefits of Methyl-B12 Therapy for Autism Recovery
Methyl-B12 Therapy for Alzheimer's Disease and Dementia
5 Things You MUST Do Right Now To Help With Your Rheumatoid Arthritis