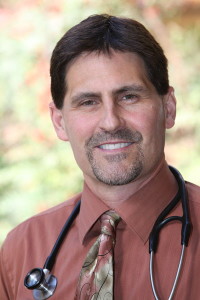 Kurt N. Woeller, D.O., has been an autism biomedical specialist and complementary medicine physician since 1998. He is an author, lecturer, clinical practitioner and medical director for Sunrise Complementary Medicine Center offering specialized testing for individuals with complex medical conditions like autism, mental health disorders, chronic fatigue syndrome, and neurological conditions such as Multiple Sclerosis and Parkinson's Disease. Dr. Woeller serves as a clinical consultant for Great Plains and BioHealth Laboratories – two companies offering specialized testing for individuals with complex medical conditions. Dr. Woeller has lectured internationally and throughout the United States regarding the benefits of biomedical therapies for autism, as well as maintaining an extensive educational resource for people with Multiple Sclerosis at www.AskTheDoctor-MS.com and for parents with autistic children on his membership website at www.AutismActionPlan.com and free video blog site at www.AutismRecoveryTreatment.com.
Dr. Woeller is the Author of these great eBooks:
7 Facts You Need To Know About Autism (but probably weren't told)
The Amazing Benefits of Methyl-B12 Therapy for Autism Recovery
Autism Supplement Guide
Autism – The Road To Recovery
Tracy Tranchitella, N.D., is a Doctor of Naturopathic Medicine specializing in women's health, bio-identical hormone replacement therapy (BHRT) and thyroid and adrenal issues. She also provides naturopathic consultations for general medical issues such as digestive disorders, blood sugar management, autoimmune disorders, cardiovascular disease and chronic fatigue. Addressing diet and lifestyle is of primary importance in treating hormonal imbalances and chronic illness. Maintaining a balanced whole food diet with the proper ratio of protein, fats and carbohydrates along with stress management, quality sleep, regular exercise and making time for the things that bring us joy are vitally important to any healthy program. Dr. Tranchitella also uses herbal remedies, individualized supplement programs, and detoxification therapies as part of her comprehensive approach to resolving complex health issues and hormone imbalances.
Dr. Tranchitella is a 1998 graduate of Southwest College of Naturopathic Medicine (SCNM) in Tempe, Arizona, and is a licensed naturopath in the State of California. She has created many videos for helping her patients to learn more about how they can achieve better health!